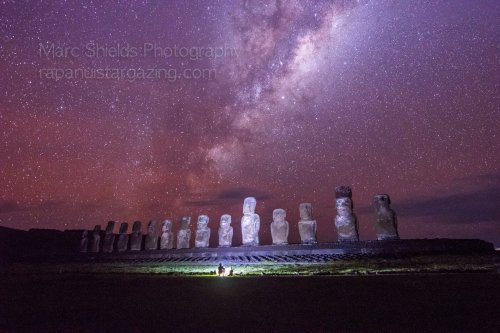 WELCOME TO GREEN ISLAND TOURS & TRAVEL- EASTER ISLAND!
Green Island Tours & Travel - offers award winning private tours, small group tours, shore excursions, and complete travel package deals, covering every possible site here on Easter Island. We are proud of winning TripAdvisor's Certificate of Excellence for the last 3 years running and we care about the experience of our guests. Be it lighting for photos, a relaxed tour pace, hard facts, legendary stories or avoiding crowds, we are here to help you get the most out of your stay. Our guides are friendly, knowledgable and have a deep love and respect for the work they do.
Browse through the website and see what you would like to do. If you are unsure leave it in our hands. We know the best way to get the most out of your once in a life time trip and we are available 24 hours a day by email.
Green Island Tours and Travel is locally owned and run by New Zealander Marc Shields and his Rapa Nui wife Tuhiira Tucki. With over 20 years of tourism and travel experience we can offer tours and accomodation to suit all travel styles.
WELCOME TO GREEN ISLAND TOURS & TRAVEL – HELPING YOU GET THE MOST OUT OF AWE-INSPIRING EASTER ISLAND!